Iris - Escalation System¶
Iris is a highly configurable and flexible service for escalations.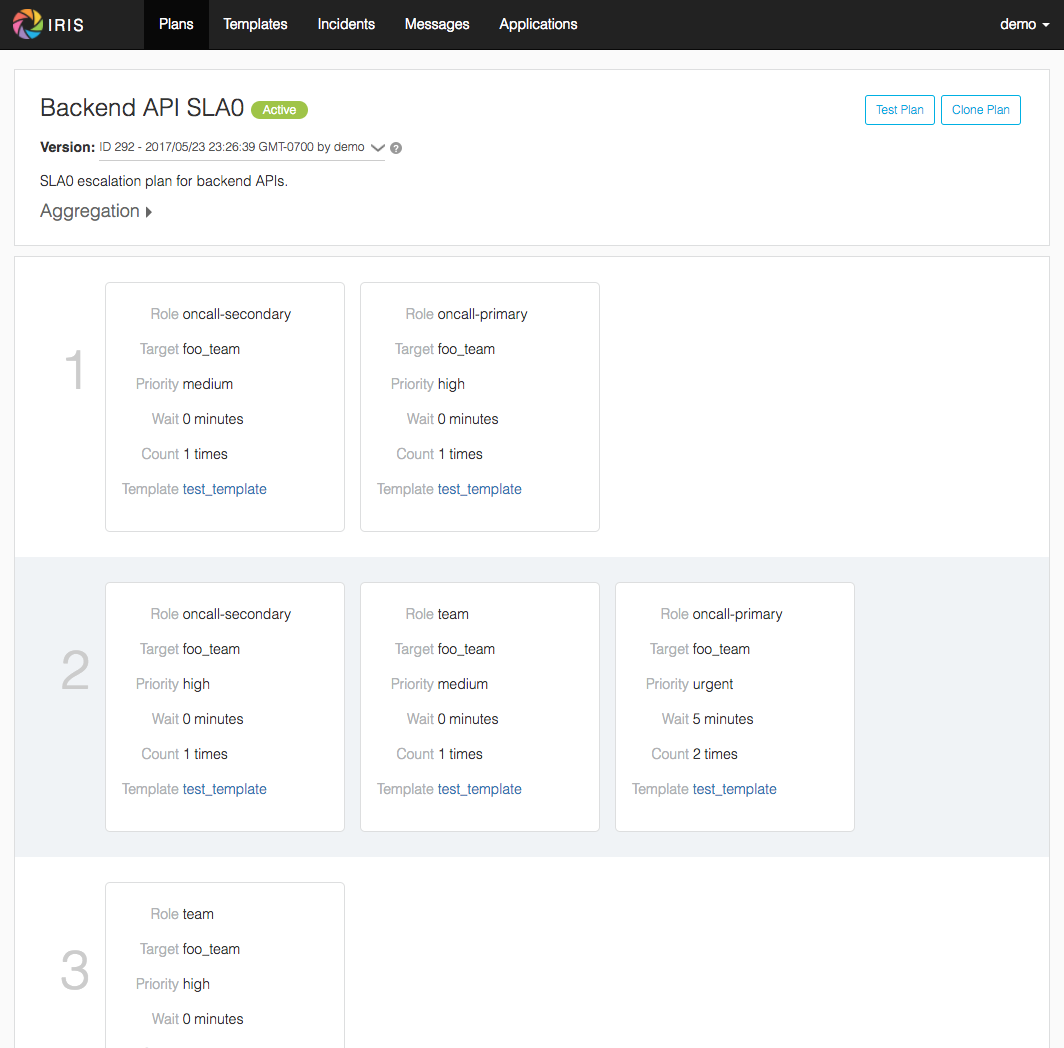 Iris allows you to easily escalate to individual users and teams in your organizations to notify them of events. Here is a quick summary of its features:
100% customizable message format and escalation steps. Eg, reach out to user Foo via email. If they don't respond after X tries, reach out to their manager.
Flexible user configurable message batching/reprioritization rules.
Pluggable command interface for easy service integration.

Rich third party service provider integration:

Integration with Gmail. Claim incidents via buttons in your inbox and by replying to emails.
Supports escalating via SMS and Phone using twilio.
Integration with Slack for notifications via IM.

Professionally-designed rich frontend facilitating great usability, to make creating and managing complex escalation plans a breeze.
High availability, distributed by nature.
At linkedin, we use Iris together with our open-source shift scheduling system Oncall. The combination of the two provide a way to manage on-call schedules and ensure that the person scheduled as on-call at a given time is notified of any issues.